Devro sells premium collagen products both directly to food manufacturers and, in some markets, through local distributors. We supply collagen casing, gel and film to over 1,000 customers in more than 100 countries
Our Market Position
Devro is one of a few significant producers of collagen casing with a global footprint/reach. Approximately one-third of Devro's sales are in emerging markets and two-thirds are in developed markets. Devro has a No.1 market position in many countries.
Our Competitive Advantage
Devro differentiates itself from competitors by developing innovative new products, by working closely with customers to enhance manufacturing efficiencies and by providing high quality technical support to customers. We can also offer support to our customers to innovate.
Key Differentiators
Business Process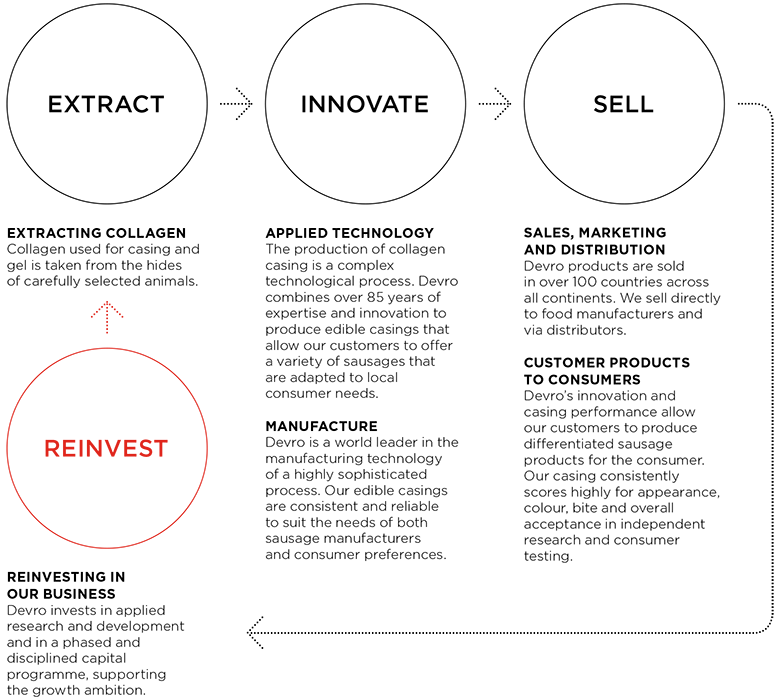 Adding Value