At Devro, sustainability is integral to us and is part of our DNA. We act with honesty and integrity in everything we do. Conducting our business fairly and ethically throughout the world is at the heart of our strategy. We pride ourselves on our respect for the planet, our people and the communities we deal with. We manufacture across a global platform and we operate with care and commitment to  our workforce's wellbeing and with that of our local communities in all our regions. We are dedicated to the health and safety of our employees, which is fundamental  to how we operate. We are continually reducing our environmental impact to benefit our business, communities, and future generations. As one of the world's leading suppliers of edible collagen casings for food, we develop trusted and innovative products for our customers. Our primary product utilises a waste product from animal protein production, enhances production efficiency, reduces waste and provides cost saving benefits to our customers.
SUSTAINABILITY GOALS, TARGETS & COMMITMENTS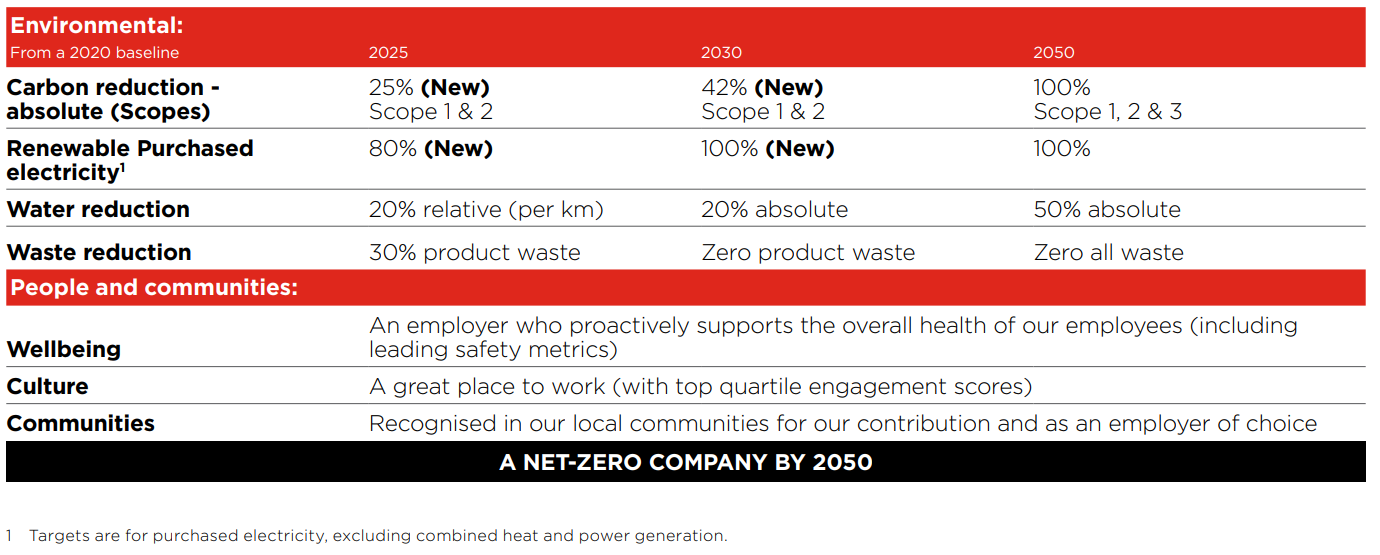 MATERIALITY ASSESSMENT
We aim to address issues which matter most to our Company, from a financial and business purpose perspective, and which impact society and our stakeholders. During 2021 we conducted a double materiality assessment to inform our sustainability strategy, approach, and reporting.
During this process, we considered issues of internal importance as well as incorporating external trends shaping our business, referencing them to industry reporting standards and peers. Material issues were identified with reference to the relevant UN SDGs for our business as well as multiple other sources including rating agencies, investors and government views and industry considerations. The views of a range of internal and external stakeholders (employees, shareholders, industry groups and NGOs) were incorporated into the analysis. The resulting matrix enables us to understand and prioritise the issues that matter most to us and our stakeholders. These findings will enable us to focus on areas that will improve our impact on the wider world whilst allowing our business to prosper.
Through this process we agreed Climate, Water, Waste, People and Communities as our main focus areas. Our focus on People will include all training and development, diversity and inclusion, and employee engagement